SHELTER: The new series available on Prime Video!
After having the privilege of previewing 'Red, White & Royal Blue' on Prime Video, we turned our attention to the "Shelter" series, which debuts today on the streaming platform. We had the opportunity to watch the first episode, and we're delighted to share our opinion with you!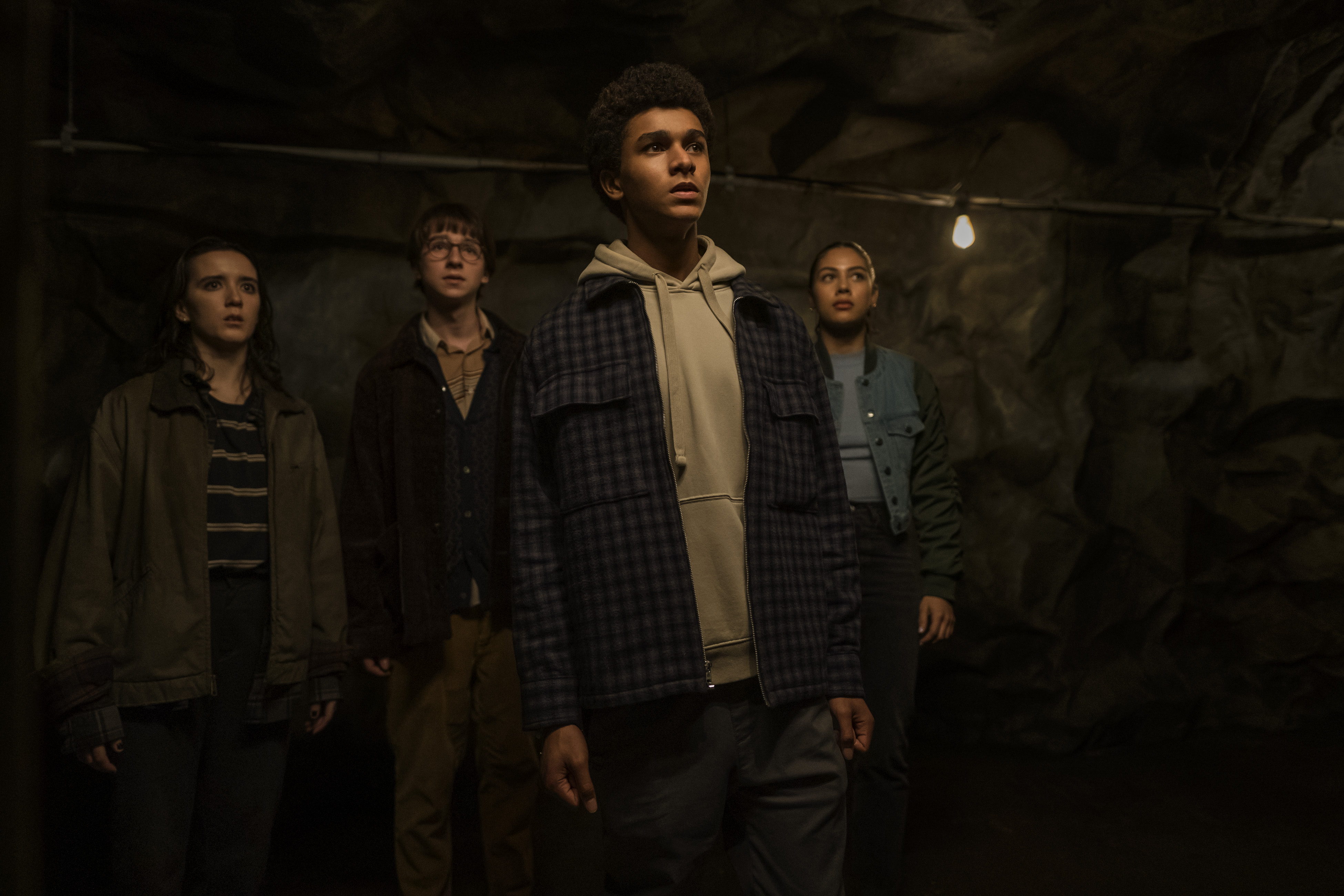 A NEW ADAPTATION!
August is clearly marked by the release of numerous literary adaptations. After the success of 'Heartstopper' and 'Red, White & Royal Blue', it is now the turn of 'Shelter' to be adapted for the big screen. Based on the book by author Harlan Coben, 'Shelter is a gripping new thriller series. The series consists of 8 episodes that will be broadcast over several weeks. As of today, the first three episodes are available on Prime Video, giving you the chance to prolong the suspense and immerse yourself in this thrilling universe.
SYNOPSIS:
'Shelter' follows the story of Mickey Bolitar, whose life is turned upside down by the sudden death of his father. This tragedy prompts him to move to the town of Kasselton, New Jersey, to start a new life. However, Mickey soon finds himself involved in the mysterious disappearance of a new student at his school, Ashley Kent. This leads him to uncover unthinkable secrets within their community. With the help of his friends, Spoon and the secretive Ema, Mickey sets out to uncover the dark realities hidden behind Kasselton's quiet façade. If they succeed, they will be able to uncover answers linked to decades of disappearances, deaths and local legends.
ABOUT THE CASTING:
The series stars Jaden Michael as Mickey Bolitar. Constance Zimmer as Shira Bolitar, Adrian Greensmith as Arthur "Spoon" Spindell. As well as Abby Corrigan as Ema Winslow, Tovah Feldshuh as Bat Lady, Sage Linder as Rachel Caldwell. Brian Altemus as Troy and many more.
OUR OPINION ON THE FIRST EPISODE:
The series opens with an explosive scene that serves as a common thread throughout the story. Although our initial interest in the series was limited, we were pleasantly surprised to find that we gradually got carried away by its plot. From the very first episode, we begin to feel a certain affection for the main characters. A number of plots emerge, all cleverly interconnected. Even if we had not originally planned to continue watching the series, it is now quite clear that we will be tempted by the episodes to come. We can not stay without answers!