MILLIE BOBBY BROWN: an update on her upcoming movies!
At PeopleCon's recent special edition of the Stranger Fan Meet, Millie Bobby Brown, known for her role as Eleven in the hit series 'Stranger Things', had the opportunity to share captivating details about her upcoming films. These include 'Enola Holmes', 'Electric State' and 'Damsel'. The young actress took the time to give an update on her upcoming film projects.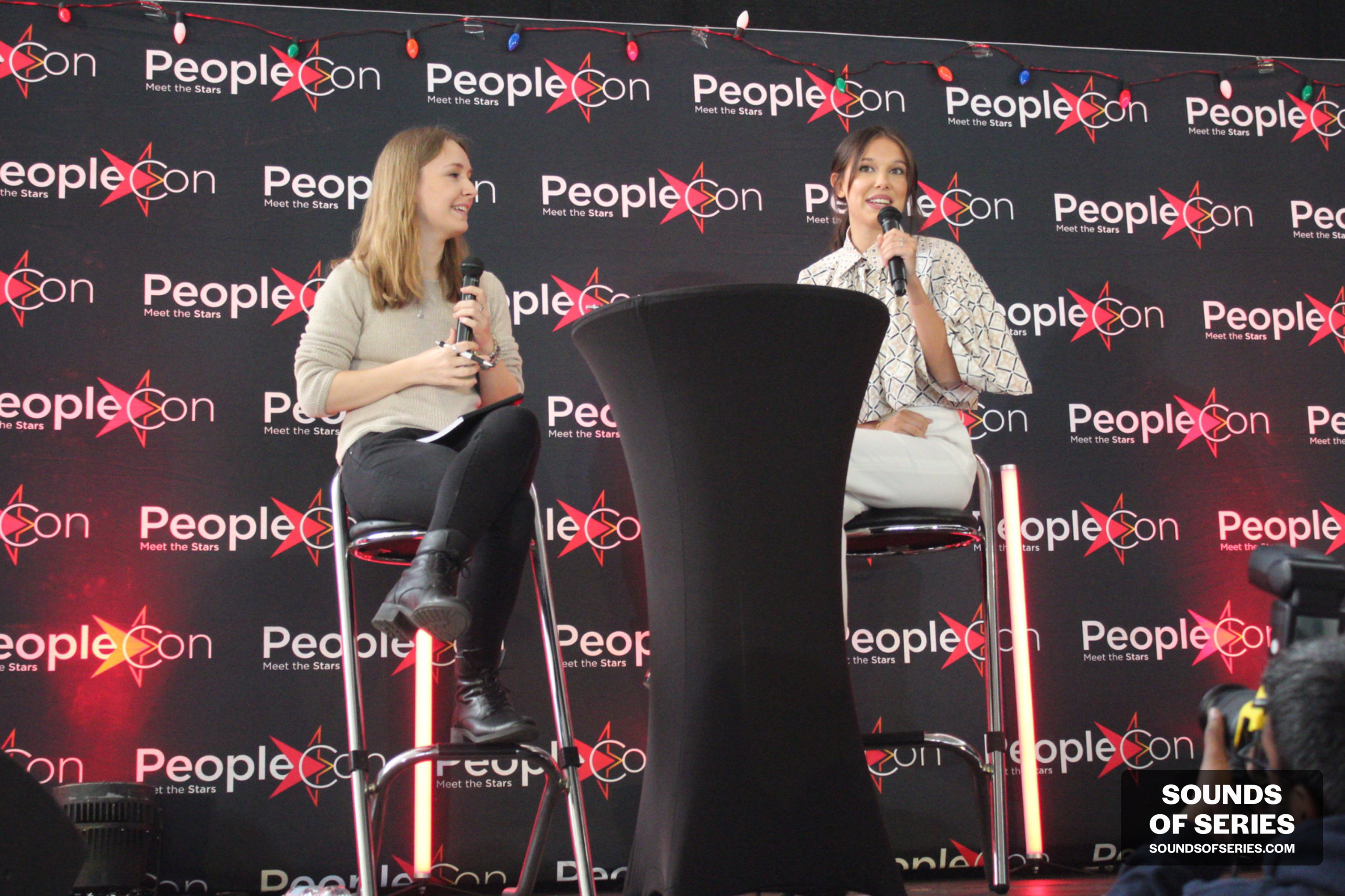 Since her remarkable performance as Eleven in the 'Stranger Things' series, Millie Bobby Brown's filmography has gone from strength to strength. She shines in the film 'Enola Holmes', in which she plays Sherlock Holmes' sister. This role is of particularly important to her, as it allows her to draw inspiration from an iconic character. On stage at the convention, she confides: "She's a role model for women". In this way, she expresses her admiration for this character and the positive impact he can have on women.
As 'Stranger Things' prepares to turn the final page in its history, fans will have the pleasure of reuniting with Millie Bobby Brown in a new Netflix project entitled 'The Electric State'. She will star alongside Chris Pratt, best known for his roles in 'Guardians of the Galaxy' and other Marvel films. Based on the graphic novel of the same name by Simon Stålenhag, the story is set in a reinvented version of 1997. An orphaned teenager traverses the American West in the company of a mysterious robot and an eccentric drifter, in search of her younger brother. At the convention, Millie also revealed that the character she'll be playing in the film is the one she's most proud of. The film is scheduled for 2024!
The actress also shared information about her character Princess Elodie in the movie 'Damsel'. She emphasized that the story would be intense and multi-layered. Her character's daring and fearless side is a crucial aspect of her role. "My character [Princess Elodie] slays!" she exclaimed. 'Damsel' tells the story of a young woman who believes she's marrying a perfect prince, only to discover that she's actually destined to be sacrificed to appease a blood-hungry dragon. Faced with a desperate situation, she must do everything in her power to survive, as no one will come to her rescue.
In addition to her previously mentioned projects, Millie Bobby Brown is also involved in other projects, as indicated on IMDb. Although these projects were not mentioned at the panel, it is certain that fans will have the opportunity to see Millie again in new productions. As a reminder, the film 'Damsel' is scheduled for release in 2023, while 'The Electric State' is scheduled for 2024. So, while the end of 'Stranger Things' may sadden fans, it's assured that they'll have the opportunity to see Millie in exciting future projects.