From his debut to his role on the hit series Stranger things: Raphael Luce shares some facts about him!
Raphael Luce was in a virtual convention last weekend! And we had the pleasure to be there as well, it was on January 29, 2023, during the virtual convention "No place like home" with Fly Away Conventions, that the actor had the pleasure to meet his fans and share with them different facts about him!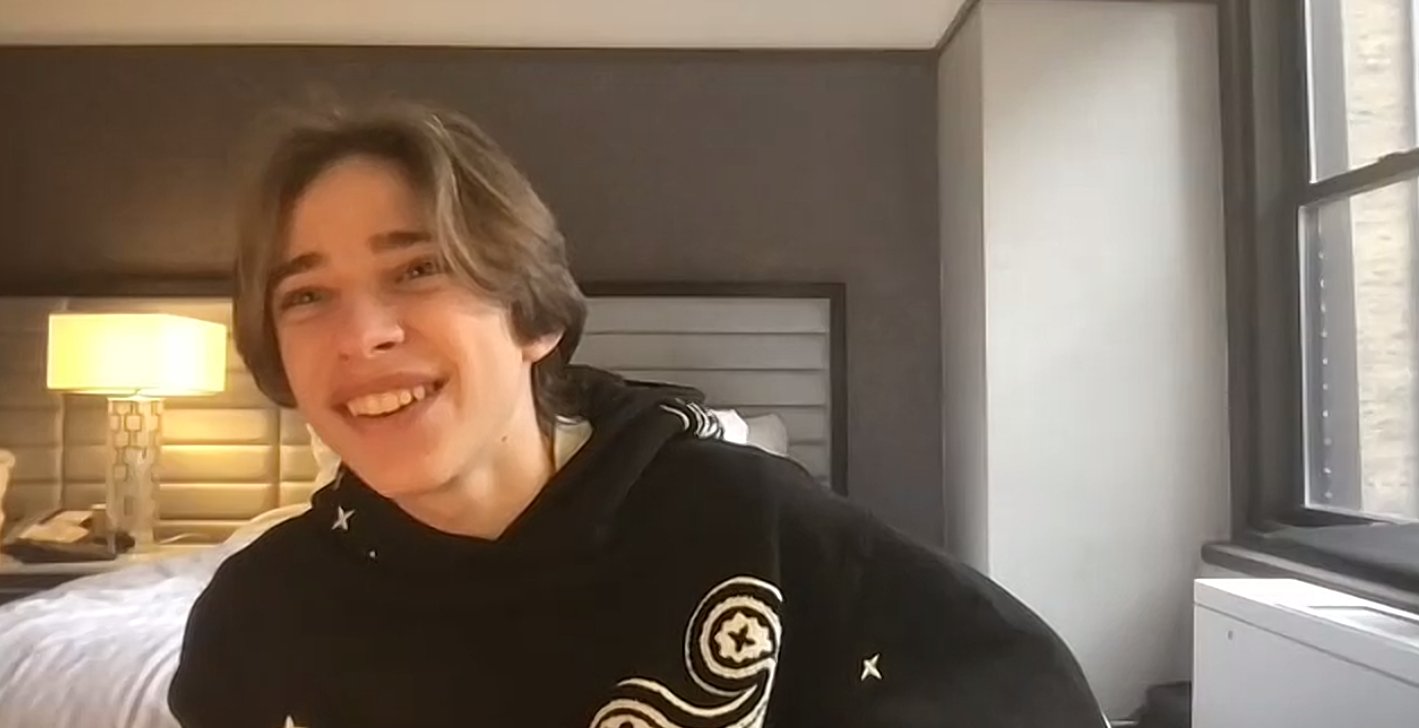 Raphael and his career
Raphael Luce started his acting career quite early in his life. In fact his parents were already working in the movie industry so it was like an obvious choice for him. He thought it was fun and wanted to get into the business. Born from a French mother, Raphaël speaks French fluently. It's an advantage for him because he has just signed with an agency in France. We may see him in our favorite French movies soon enough!
When he learned that he was going to be in Stranger Things, Raphaël couldn't believe it. His first reaction was to tell his best friend, who is a big fan of the show, but he on the contrary, was too scared to watch.
Raphael and Stranger Things
His role as Henry Creel as well as his role in the series Loki allowed him to transmit different emotions to the audience, for the young actor this is the most important thing and it is exactly what he is looking for in his acting career.
Stranger things also brought him new friendships, Raphael is still in contact with some of the actors of the show. He is followed by some on Instagram as Mason Dye (Jason in Stranger Things) or Caleb McLaughlin (Lucas). But it is with the young actor Gaten Matarazzo (Dustin), that Raphael is the closest! However, he gets along well with everyone and loves to hang out with the cast at conventions around the world.
Raphael is a big Beatles fan, in his Spotify playlist there are not many French songs but we can find many singers of different styles like Post Malone, Harry Styles, Juice Wrld or BoyWithUke. He also listens to some songs of Taylor Swift.
Since the release of season 4 of Stranger Things, Raphael has participated in many conventions. His favorite is the SFM 5, as he loved the big stage that the venue had. The SFM 6 comes just after in his ranking, there were more people and so he was able to meet even more fans.
In the meantime, we'll meet again on February 12th, during the virtual convention "No Place Like Home" by Fly Away Conventions, with Nikki Roumel and Elisha AppleBaum, respectively from the Netflix series "Ginny & Georigia" and "Fate: The Winx Saga".