Our review of the first episode of The Summer I Turned Pretty!
What better way to start a great summer than by watching the very first episode of season 2 of 'The Summer I Turned Pretty'! Until 18 August, fans of the series will have the chance to watch one episode a week on Prime Video. In the meantime, here's our review of episode 1 of the summer series!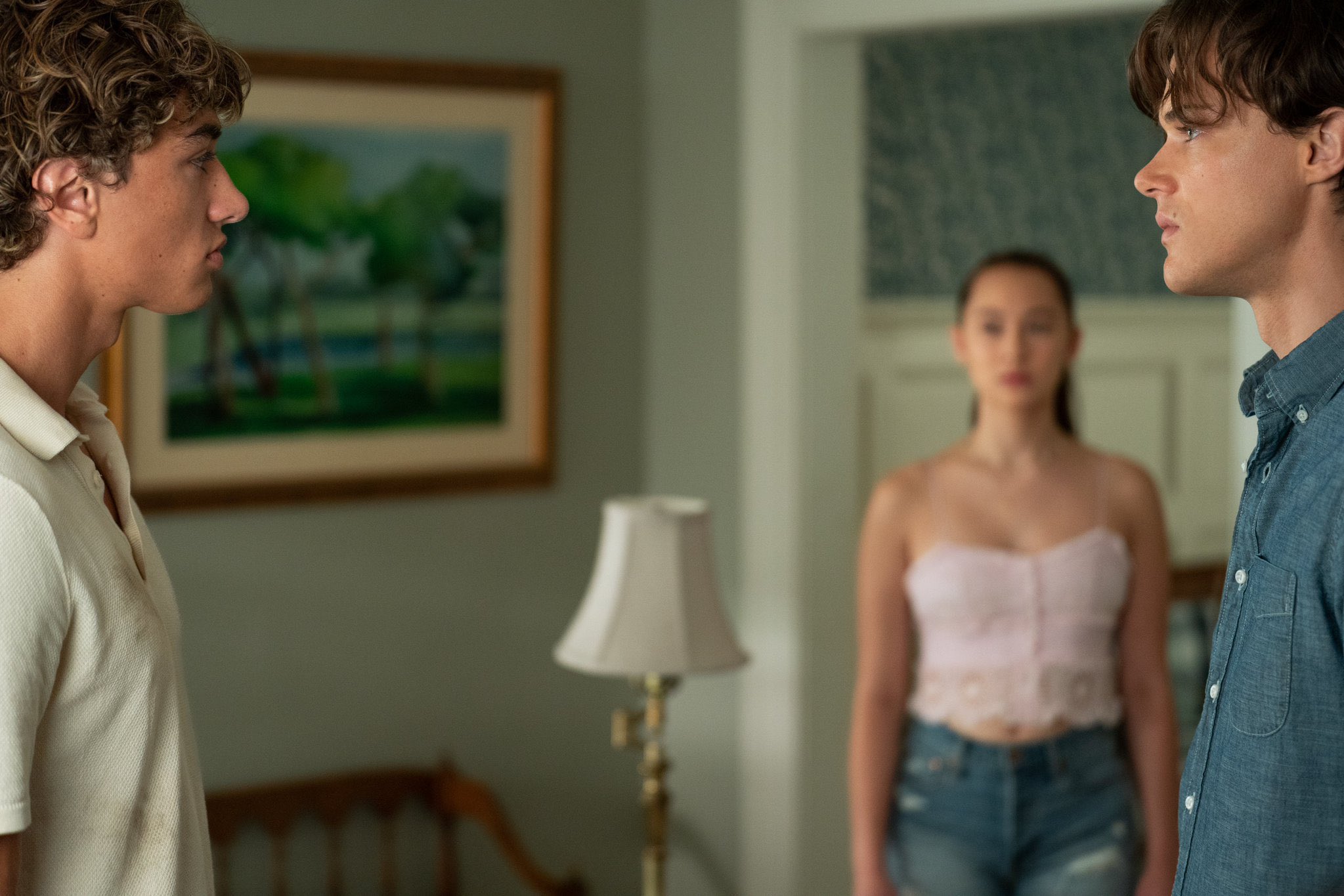 A new summer, new adventures!
It's clear from the very first moments that the atmosphere has changed slightly. We quickly realise that season 2 will have a more serious tone than season 1. The reason for this change is, of course, Susanna's death. In this first episode, we follow our heroine through her grief. A year has passed since the events of season 1 and Belly finds herself having to deal with the death of a loved one and tensions with Conrad and Jeremiah. We see a teenager in the throes of growth dealing with the death of a loved one, and it puts a major twist on her life. This turn of events will allow many young people to find themselves through Belly. Not only will they be able to identify with someone who is grieving, but also with someone who is suffering the consequences. The arguments with her mother, her brother and her friends show that it's been a difficult year for everyone, and that it may take some time for things to get back to normal. But it all makes you want to know what happens next!
Love and summer vibes!
The final events of season 1 left Belly trapped in the love triangle between the two Fisher brothers. While her heart has always belonged to Conrad, her quick affair with Jeremiah has left him heartbroken. In this first episode Belly tries to do the right thing and rediscover her complicity with the two young men without risking hurting one of them. The flashbacks help us to understand what happened directly after season 1, and this allows us to immerse ourselves in this vibe filled with love and doubt. Team Conrad, Team Jeremiah? That's the question…Summer is definitely back, and with graduation, parties, summer outfits and music, we're back to the very essence of 'The Summer I turned Pretty'. After Taylor Swift, we've even got Olivia Rodrigo on this season's soundtrack. There's everything we need to enjoy a dream summer!
The adaptation of Jenny Han's book is finally back. You can find the first episode of the second season tomorrow on Prime Video, so get ready to follow the story of our heroine and find out if she chooses your favorite Fisher! Don't forget your tissues, because this season you're going to need them!